Athletic advance is a ministry and non profit organization that began in 2003. We use soccer as a way to tell people about Jesus. Since then, we've traveled to 8 countries where aside from playing soccer we have brought clothing and basic hygiene supplies to rural areas, repaired churches and shared our personal testimonies. There are many ways to get involved, click below to learn more!
Athletic Advance is more than soccer. Our primary desire is for everyone to have a personal relationship with Jesus. We look for opportunities to serve in our community, if you or your organization think we'd be a good partner in spreading the love of Jesus, please let us know!
athletic advance gold-college +
Our winter indoor season has begun, please contact for more details.
athletic advance blue - U18
Blue's winter season begins Jan. 27, please contact for more details
Stay tuned for more details!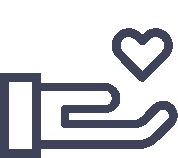 "Go therefore and make disciples of all nations, baptizing them in the name of the Father, of the Son and of the Holy Spirit."